We will transform your interior, worry-free
Team of professionals
For us, working together with a reliable team is beyond essential, and the same goes for surrounding ourselves with like-minded individuals. Our work is our joy, and getting to do it with a team of people who see things the same as us is a great pleasure.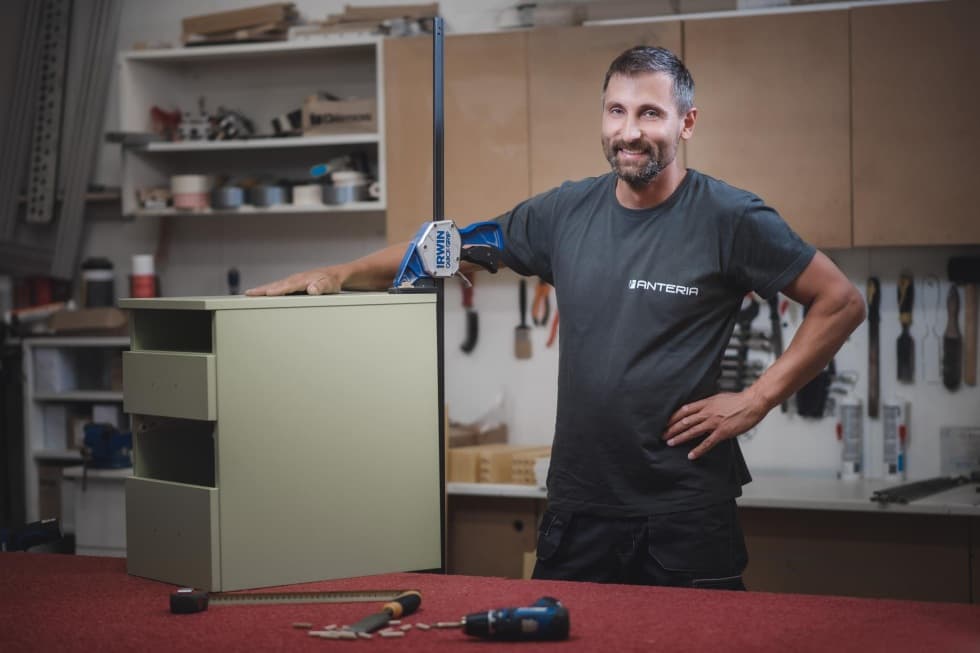 JARDA
Jarda is an assembly specialist and he can handle just about anything. He's great at improvising in unexpected situations and you'll only ever see him in a good mood. He likes order and is an all-around DIY guy. His greatest hobby is model building, which he usually does while listening to good music.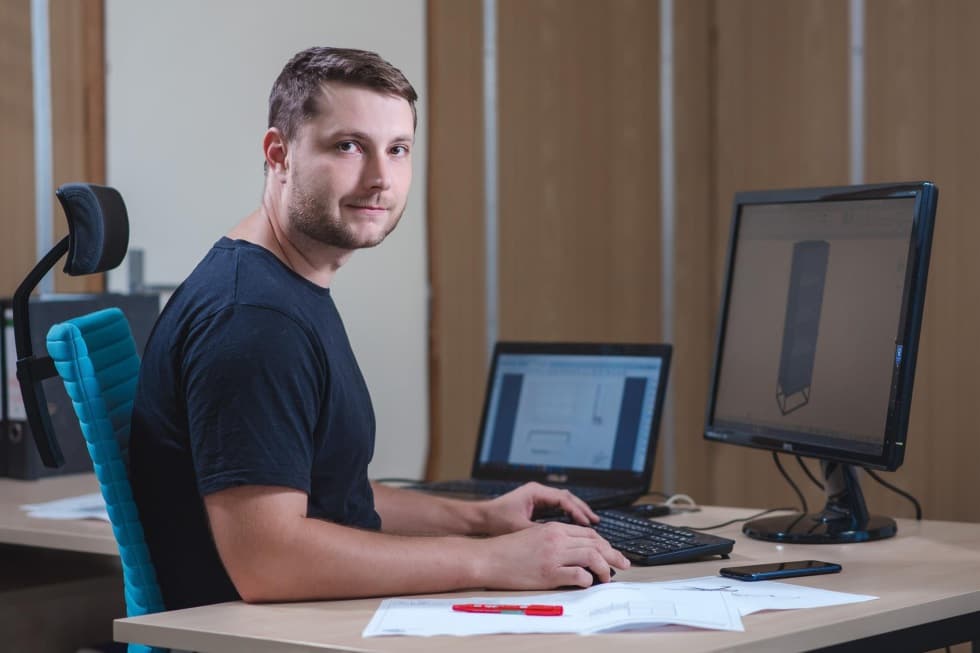 DAVID
David readies the orders for our clients and is in charge of the complete product planning process. He is detail-oriented, capable of dealing with even the most challenging of projects, and always goes the extra mile in his work. He likes adrenaline sports and hunting as well as hockey and more demanding mountain biking.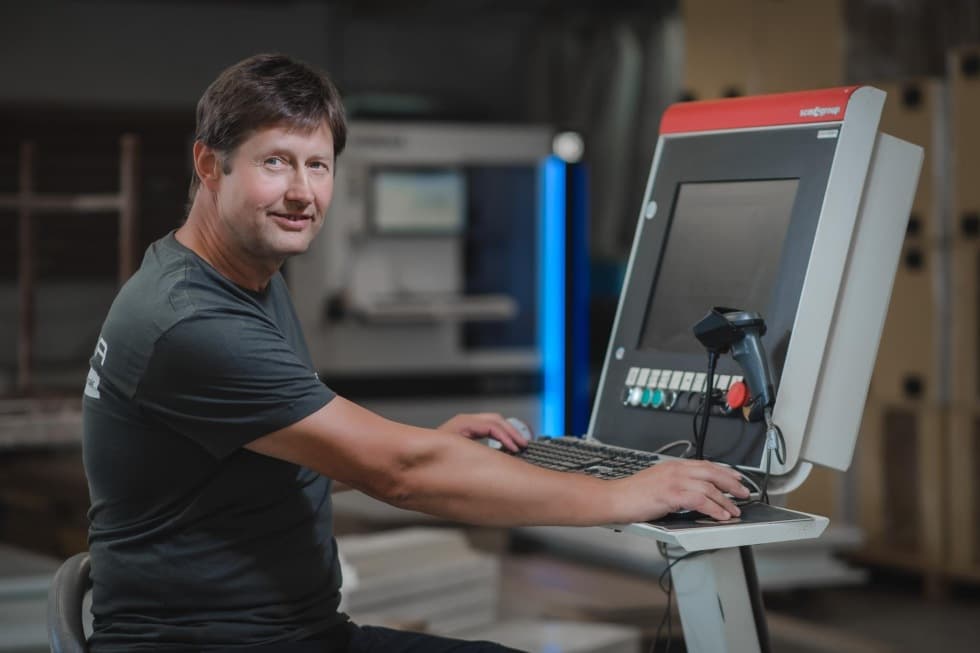 MILOŠ
Miloš is well-versed in a number of fields and has a great imagination. He can instantly visualize what the product is going to look like just by looking at the complex programming code. When we're not sure what to do, we go right to him and walk away with a simple and functional solution. He enjoys travelling, hiking, cycling, and good food.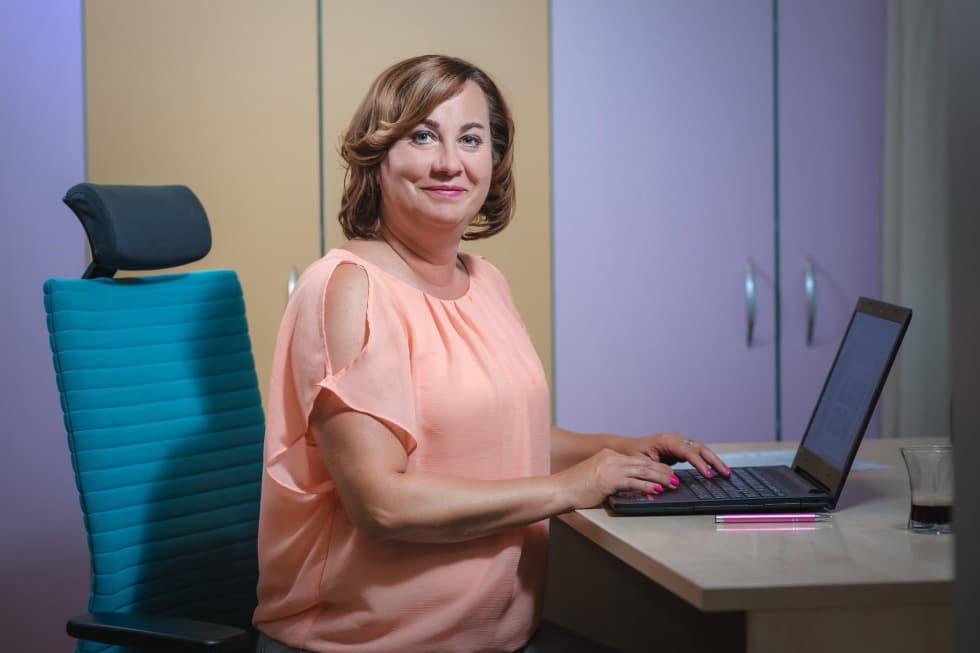 DANA
Dana acts as the support for our business department, customer service, and our e-shops, BezvaKancl and NábytekPRO. We value her responsibility. She always has a good mood. She enjoys travelling and taking trips out in nature, ideally to search for mushrooms.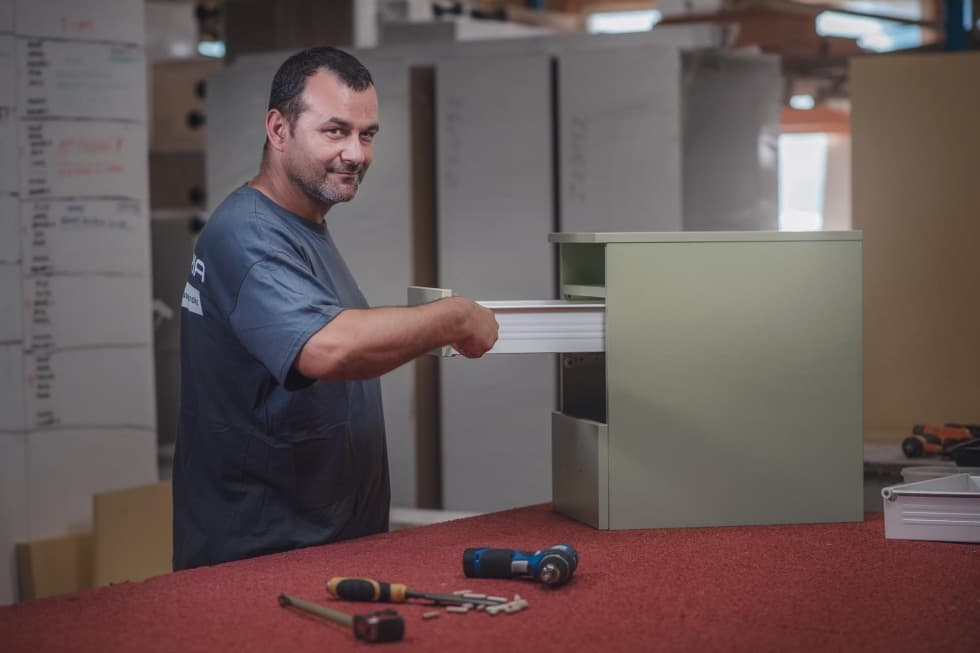 ZDENĚK
Zdeněk is one of our intelligent assemblers. We like him for his effectiveness and the fact that he's always thinking one step ahead. He can handle any situation and approaches the given task responsibly, never underestimating the design process. When he's looking for some quality relaxation time, he goes fishing.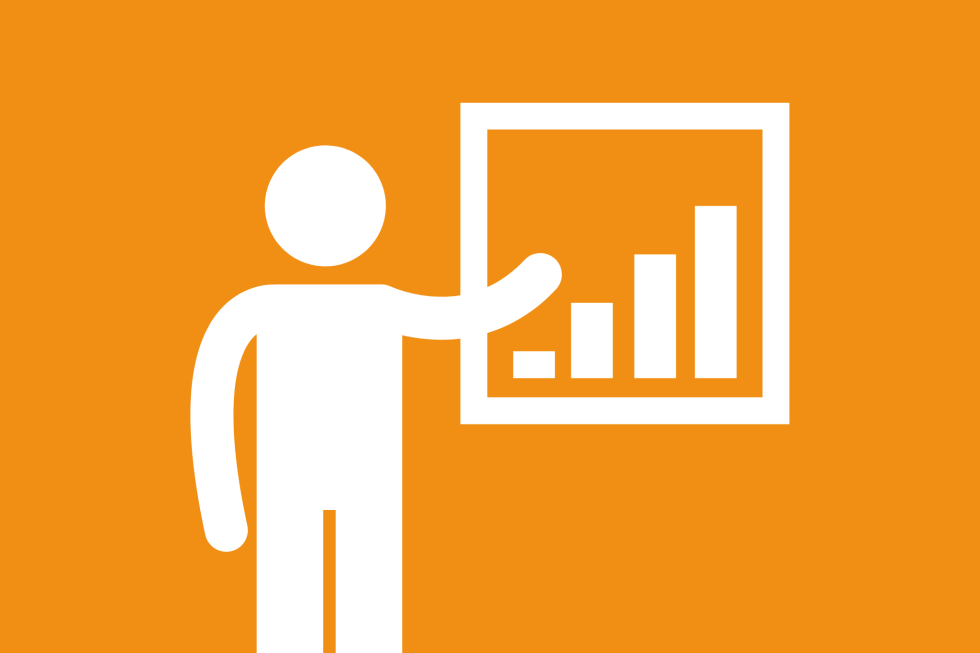 PLANNING ENGINEER
Your picture could be here. Are you able to create technical drawings in programs such as AutoCad and work easily in Excel and Word? If you would like to become a part of our team, contact us.e-mail: prace@anteria.cz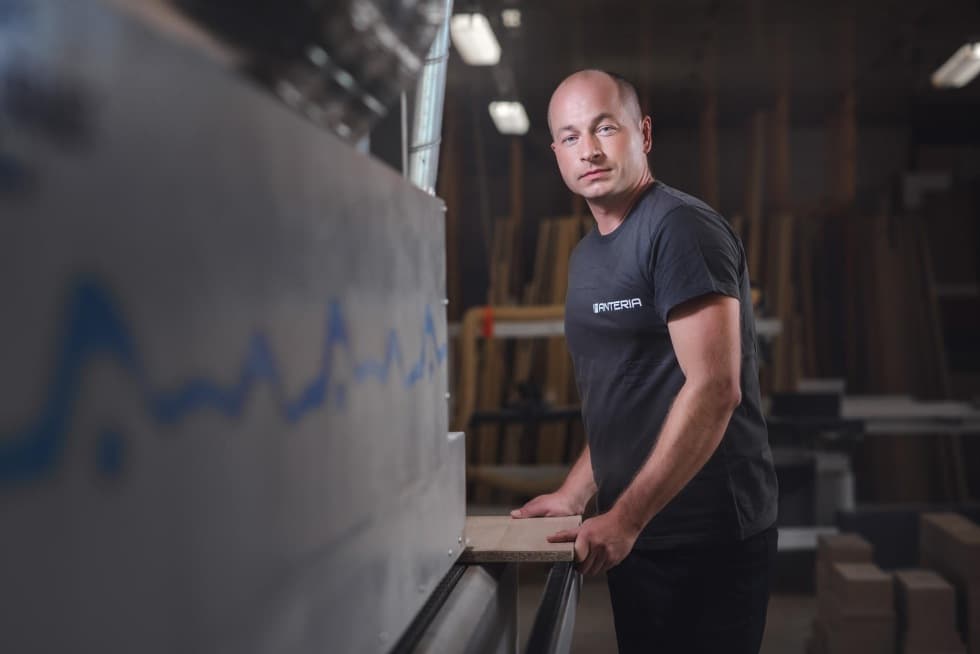 ZDENĚK
Zdeněk has worked with us for 12 years now and he has our maximum trust. He's never let us down and we see him as part of the family. He knows how to service every machine and takes care of everything from the electrical to ensuring we have enough materials, such as glue, woodscrews, and tools. He likes motorcycles and fire-fighting sport.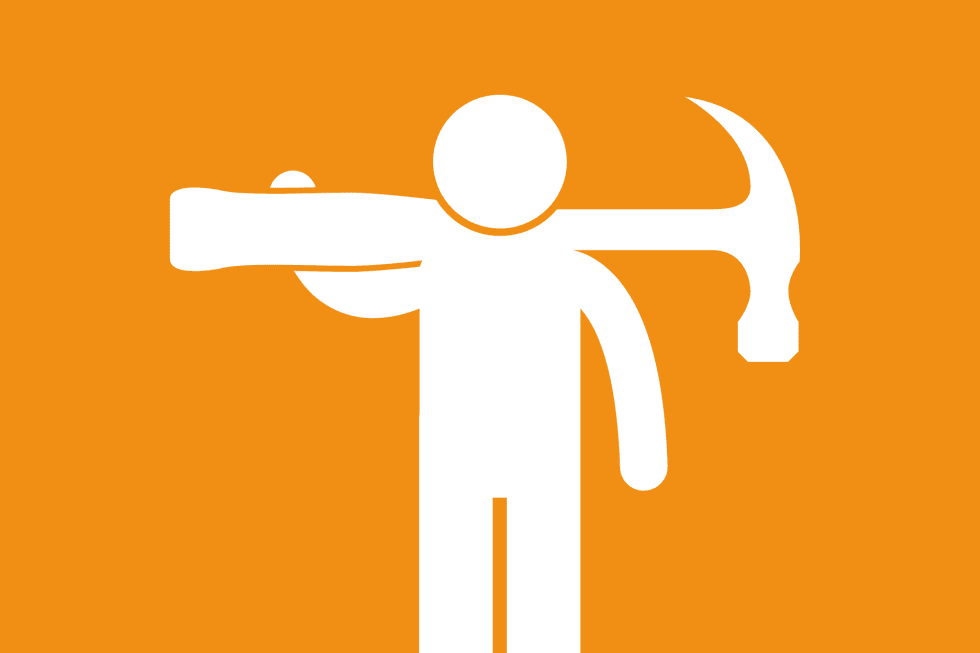 JUNIOR CARPENTER
Your picture could be here. Are you a furniture assembler looking for a place where you can make good use of your experience or even learn something new? Would you like to work at a place where you will be treated fairly and can enjoy your work? Contact us.
e-mail: prace@anteria.cz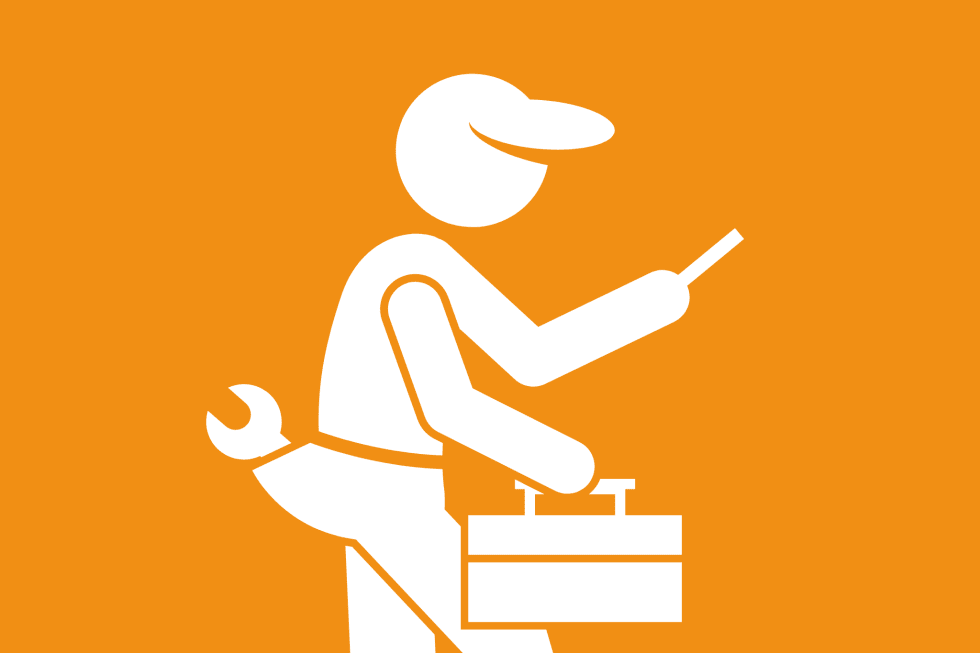 FURNITURE ASSEMBLER
Your picture could be here. Are you a beginner carpenter looking to gain experience in your craft? If you're searching for a friendly environment, where you will be treated fairly and you can enjoy your work, contact us.
e-mail: prace@anteria.cz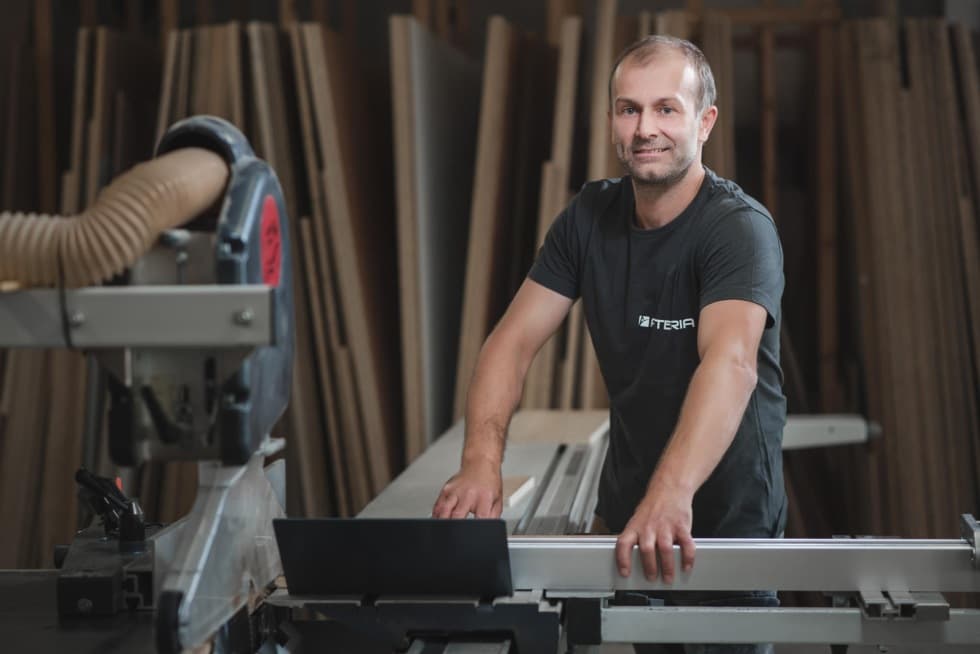 PEPA
Pepa has a great eye for detail. If we want something to look nice, be functional, and come out just how we planned, we know that we can rely on him 100%. He likes hiking, cycling, listening to music, and finds enjoyment in motorcycles.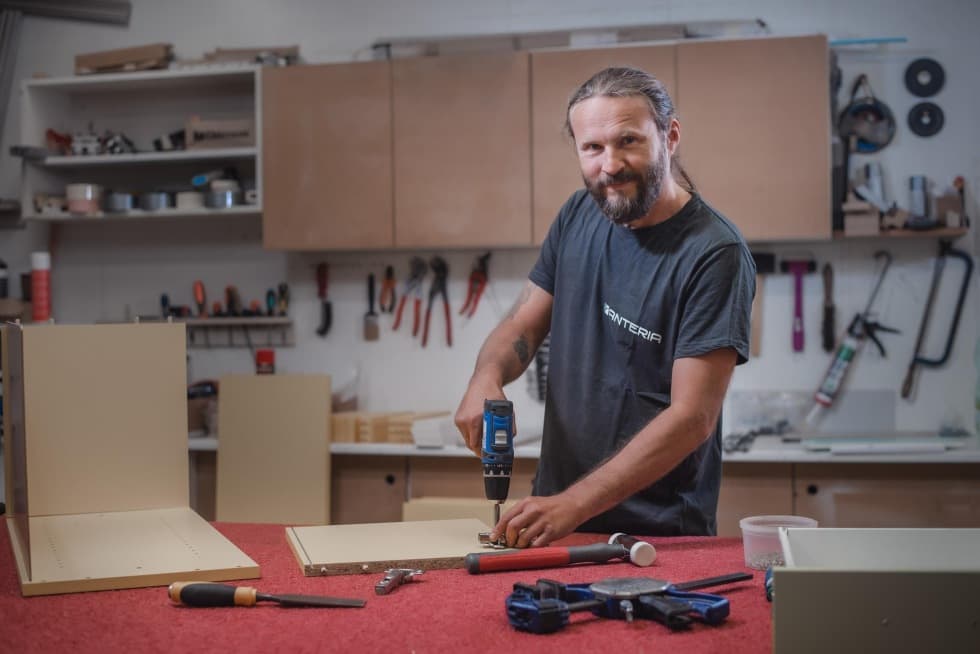 PAVEL
Pavel is quite an efficient worker and he's always able to correctly sequence the work. He knows how to get a lot of work done at once, while also paying great attention to details, such as when working with glue, fabrics, or aluminium. He enjoys trips on his bike and goes boxing in his free time. He listens to metal and even used to play drums in a band.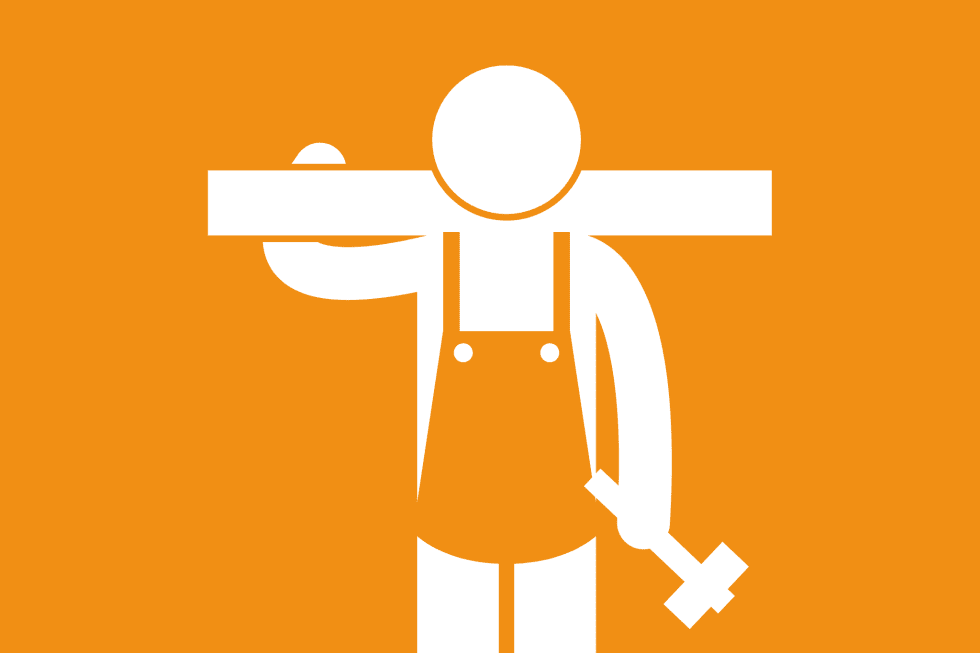 CARPENTER
Your picture could be here. Are you a carpenter or furniture assembler? Are you looking for a friendly environment where you will be treated fairly and can enjoy your work? If you would like to become a part of our team, contact us.
e-mail: prace@anteria.cz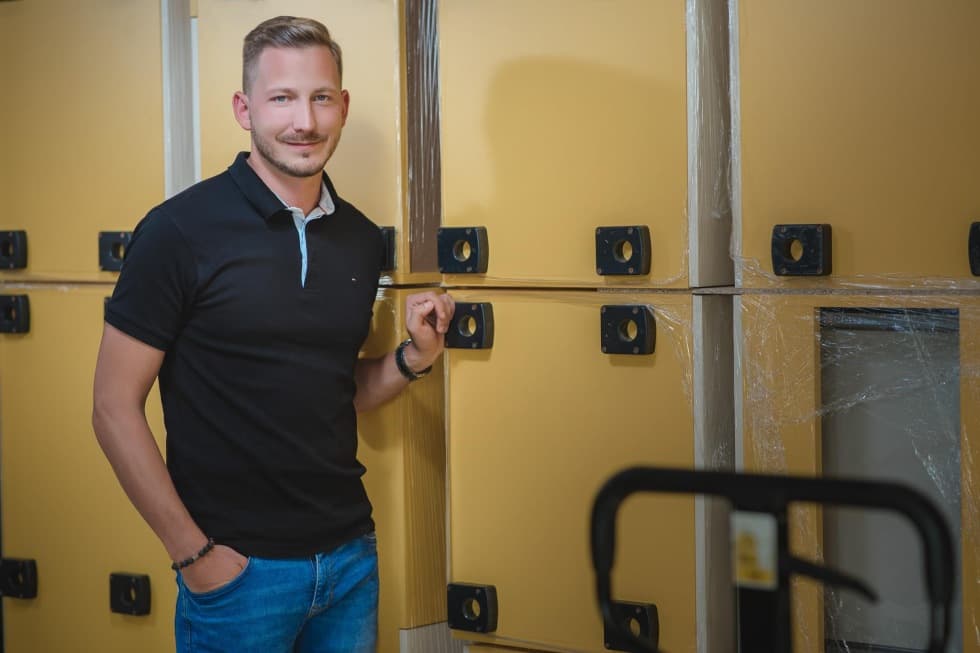 HONZA
Honza is the co-owner and he's in charge of the business, the finances, and even the performance of all of ANTERIA for the past 3 years. He most often spends his free time playing golf or hiking in the mountains, and he regularly takes longer trips abroad to discover new places in Asia.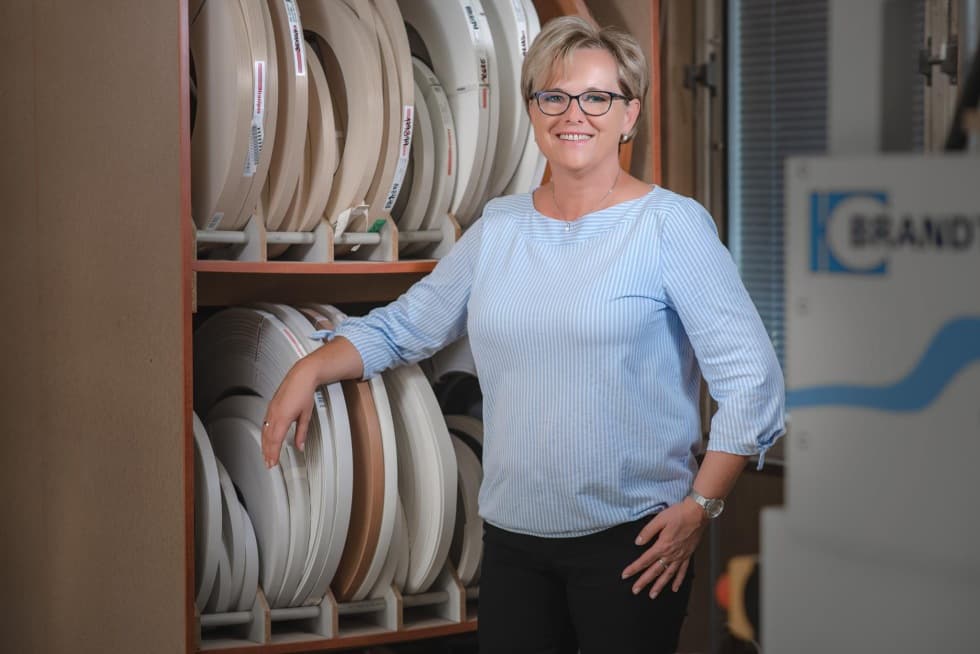 MARCELA
Marcela is the co-founder and co-owner of ANTERIA, the corporate etiquette, and specialist in communications with our clients and suppliers. She enjoys travelling and dancing. She is interested in Czech history, especially in the history of the First Republic.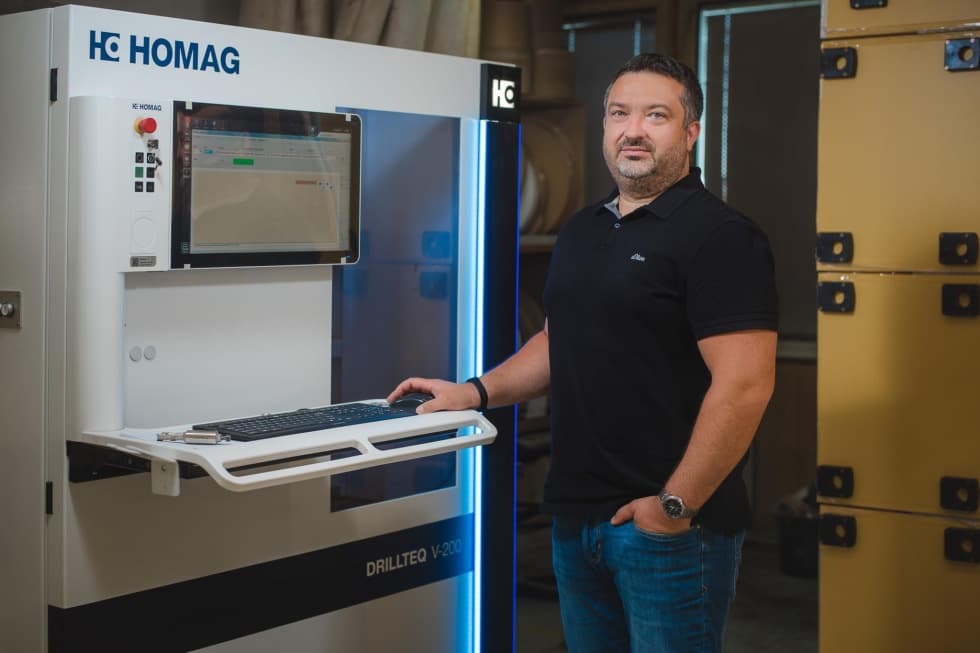 MILAN
Milan is the other co-founder, co-owner, and also the ANTERIA technologist. He is interested in new trends in corporate management, dedicates his time to the basics of self-defence, and enjoys photography, videography, and working with modern technologies.